Indian Movie Review - Raid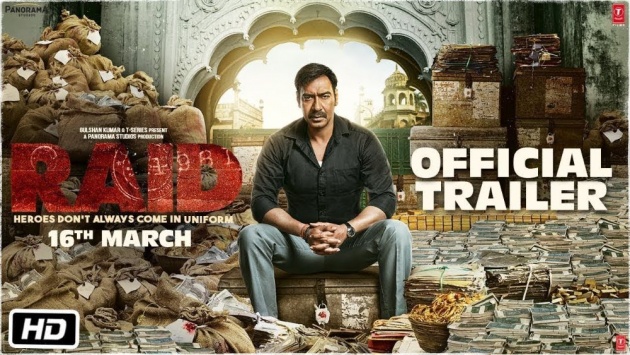 Image Credit: newhdphotos.com
✔ Introduction
Hello Friends, I hope you are doing fine and are having a good time on bitlanders. Today I have come up again with another new blog with the title of "Indian Movie Review - Raid". Friends, this blog is about a recently released Indian Hindi language movie "Raid". The story of this movie about an honest and straight forward Income Tax Officer in India whose duty is to catch people in upper class who steal income tax and do not like to pay the tax as their national duty. The movie's story depicts one such corrupt politician who gets caught by this officer and instead of accepting his mistakes; the corrupt politician tries his level best to jeopardize the officer's department. The plot of this movie is loosely based on a true incident of this kind when an income tax raid was conducted in India back in 1981 which took many hours to be completed. The Director of this movie was Raj Kumar Gupta and the Producer was Bhushan Kumar. The movie was produced under the supervision of Panorama Studios.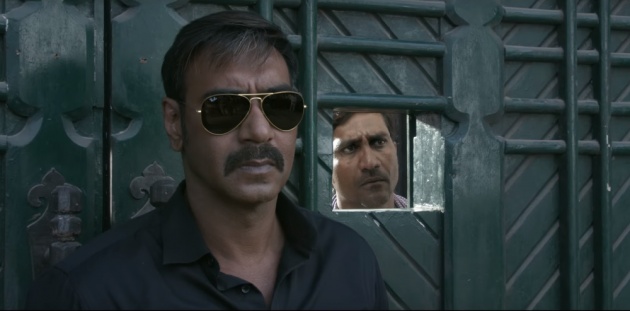 Image Credit: newhdphotos.com
The movie "Raid" was released on March 16, 2018 under the distribution banner of UFO Moviez. Some details of cast of this movie are as under:
✤ Ajay Devgan as Amay Patnaik
✤ Saurabh Shukla as Rameshwar
✤ Ileana D'Cruz as Malini
✤ Gayathri Iyer as Mukta Yadav
✤ Saanand Verma as Suraj Singh
✤ Amit Sial as Lallan Sudheer
✤ Sheeba Chaddha as Prabha Devi
✤ Sulagna Panigrahi as Tara
✤ Ravi Khanvilakar as Rakesh Singh
✤ Amit Bimrot as Satish
✤ Geeta Agarwal as Reema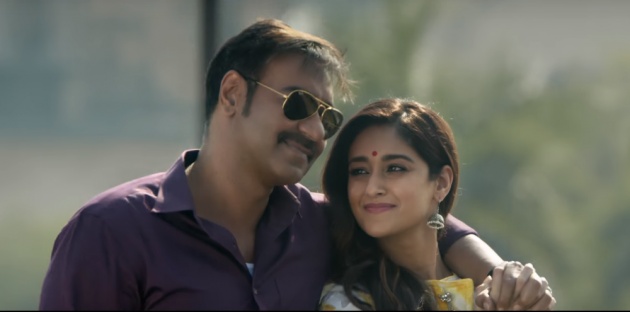 Image Credit: newhdphotos.com
A good film is it's own reward. Raj Kumar Gupta has made an entertaining and impressive film with Raid. Ritesh Shah has written an intelligent script and screenplay one that has interesting characters and dialogue too. Raid is an engrossing film, its moulded in the commercial film format. There are songs, there are twists and there's an abundance of thrills. This one has all the trappings of a film you'd want to root for. As the hero fights corruption with utmost honesty, and his team of officers unearth hidden assets with lively enthusiasm, the viewer feels the thrill of seeing gold biscuits and currency notes pop out from walls and other unlikely sources.
Review Source: timesofindia.indiatimes.com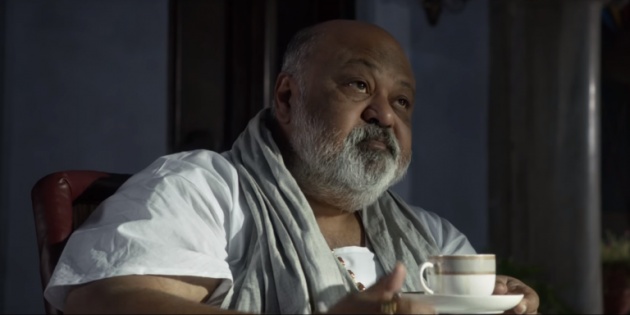 Image Credit: newhdphotos.com
Video Credit: T-Series via Youtube.com
✔ Plot Of The Movie And Movie Review
The movie begins with Amay Patnaik who is an honest Income Tax Officer and is living a peaceful life with his newly wedded wife Malini Patnaik. Although, Amay performs his duties very diligently and is an asset to the Indian Income Tax Department, the same factor of being honest is a big negative impression and a hurdle as well because he has been transferred from different places in just seven years of his joining. This is so because he does not pay any attention to the criminal's contacts and does what he is supposed to do. Therefore, his latest transfer is set to Uttar Pradesh and Amay joins the duty as ordered by the Department. Soon after joining, he starts getting information from an unknown person that an influential person of the city who is known as "Tauji" and his real name is Rameshwar Singh has a lot of hidden wealth in this house. Rameshwar Singh has a lot of followers who blindly trust him and support him in national elections as well. Therefore, nobody dares to search his house for recovery of money made out of corruption.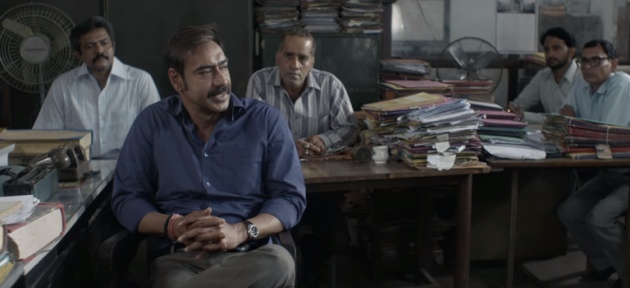 Image Credit: newhdphotos.com
Before planning his raid, Amay Patnaik comes to know that raid on Rameshwar Singh's house in Sitagarh area will be a very difficult task as his supporters may take the law into their own hands if Rameshwar Singh ordered them to do so. However, duty is a duty; therefore, Amay Patnaik assures his department that it would be safe to execute his raid without any casualties after preparation. Soon, Amay raids Rameshwar Singh's house telling him that he has evaded the income tax wrongly for a very long time. Initially, Amay and his team faced huge difficulty as anticipated, but they did not lose hope. The raid continued, however, after searching every inch of the house, Amay Patnaik and his team did not find anything hidden. Situation gets very difficult for Amy Patnaik, his team and the department on the whole if nothing gets recovered. Amay Patnaik truly feels that his reputation is on the line and there will be harsh consequences in case of failure to find anything.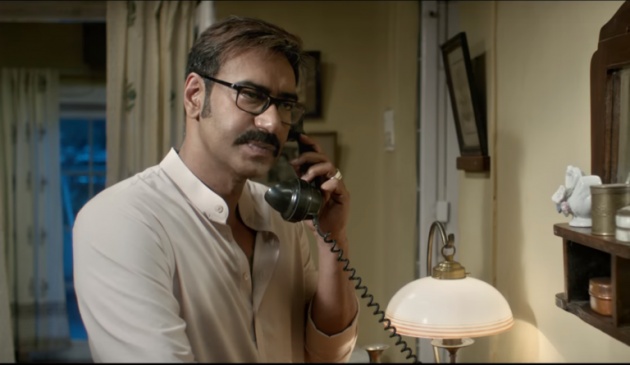 Image Credit: newhdphotos.com
Just about when Amay Patnaik was planning to leave, he receives information in the form of a map which reveals where the hidden money is. Therefore, search again continues and Amay Patnaik does not even hesitate to break the walls of the house. Rameshwar Singh, feeling the danger starts to contact higher authorities as well as Government officials to get rid of this useless raid. He even contacts the Prime Minister and threatens that if raid did not stop, he would come out of the coalition along with his supporters which would be a very huge blow to the Government. However, even the Prime Minister informs Rameshwar Singh that nothing could be done. It takes about three days to reach the hidden wealth and when Amay Patnaik discloses the hidden wealth, Rameshwar Singh gets infuriated and orders his men to attack Amay Patnaik and his team. However, Special Forces arrive on the orders of Prime Minister who save Amay and his team. In the end, Rameshwar Singh gets arrested thinking that someone from his family would have informed Amay about his hidden wealth. He asks Amay Patnaik about the informer, however; Amay feels that Rameshwar Singh has a lot of time to think about his informer and puts Rameshwar Singh behind bars. In the ending scenes, Amay Patnaik again receives a transfer letter making it his 50th transfer in a short span of time.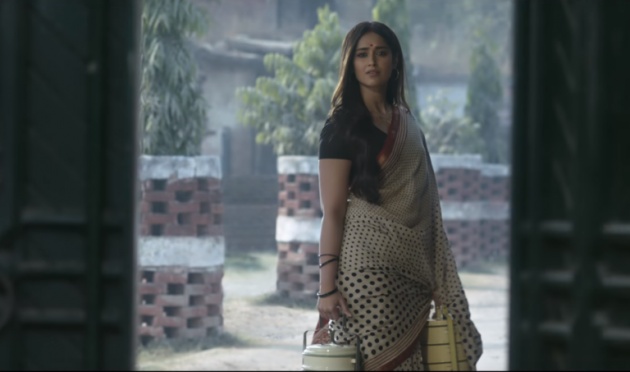 Image Credit: newhdphotos.com
✿ Here is Querlo Chat for you. Isn't it fun to chat with a Chatbot ?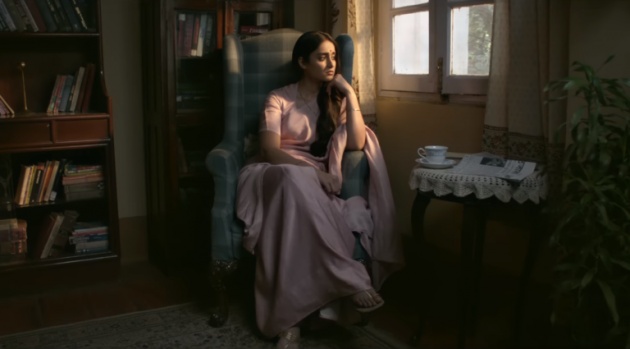 Image Credit: newhdphotos.com
Video Credit: T-Series via Youtube.com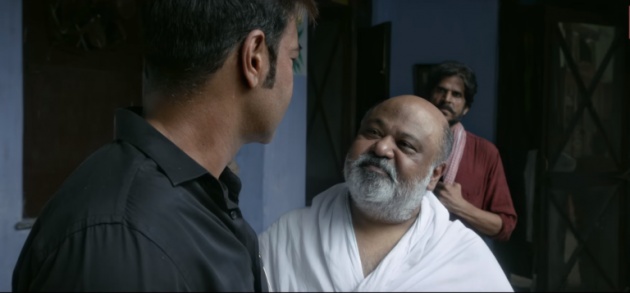 Image Credit: newhdphotos.com
✔ Conclusion
In the movie "Raid" the central idea is to curb corruption and black money by catching those culprits who are eating the resources of countries mercilessly. The problem is even bigger in the third world countries like India where almost each and every Politician and the Government Official is corrupt. There is a need to face this problem because poverty and lawlessness is increasing due to unjustified division of power and wealth. The Director and Producer of this movie along with the Writer have come up with this great idea to recruit honest people in the law enforcement agencies in order to eradicate evil personalities in the Government systems. The music of the movie was good, although not very much impressive, but still made its mark and completed the formality for an Indian movie to have some music in it. Ajay Devgan has been doing so many such roles and he actually fits in these roles as his persona fits into such characters. He has again performed his role amicably.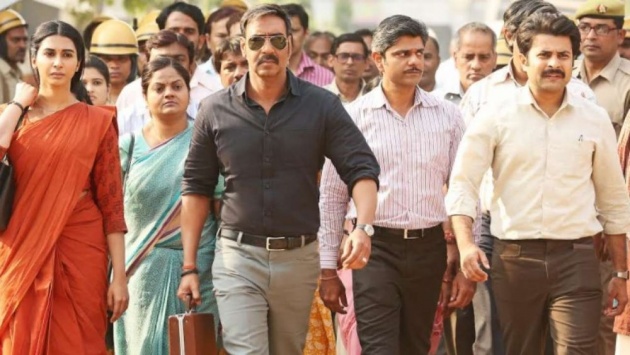 Image Credit: www.dnaindia.com
✿✸✔✤✪ - - - - - - - - - - - - - - - ✿✸✔✤✪ - - - - - - - - - - - - - - - ✿✸✔✤✪ - - - - - - - - - - - - - - ✿✸✔✤✪

Thanks for Reading. This Blog was written by Rafaquat Noman (a Resident of Saudi Arabia and a Traveler) for bitlanders.
✿✸✔✤✪ - - - - - - - - - - - - - - - ✿✸✔✤✪ - - - - - - - - - - - - - - - ✿✸✔✤✪ - - - - - - - - - - - - - - ✿✸✔✤✪